- Assalamualaikum -
Yeay! Shaker blander dah sampai. =)
Aritu beli via Groupon. Murah.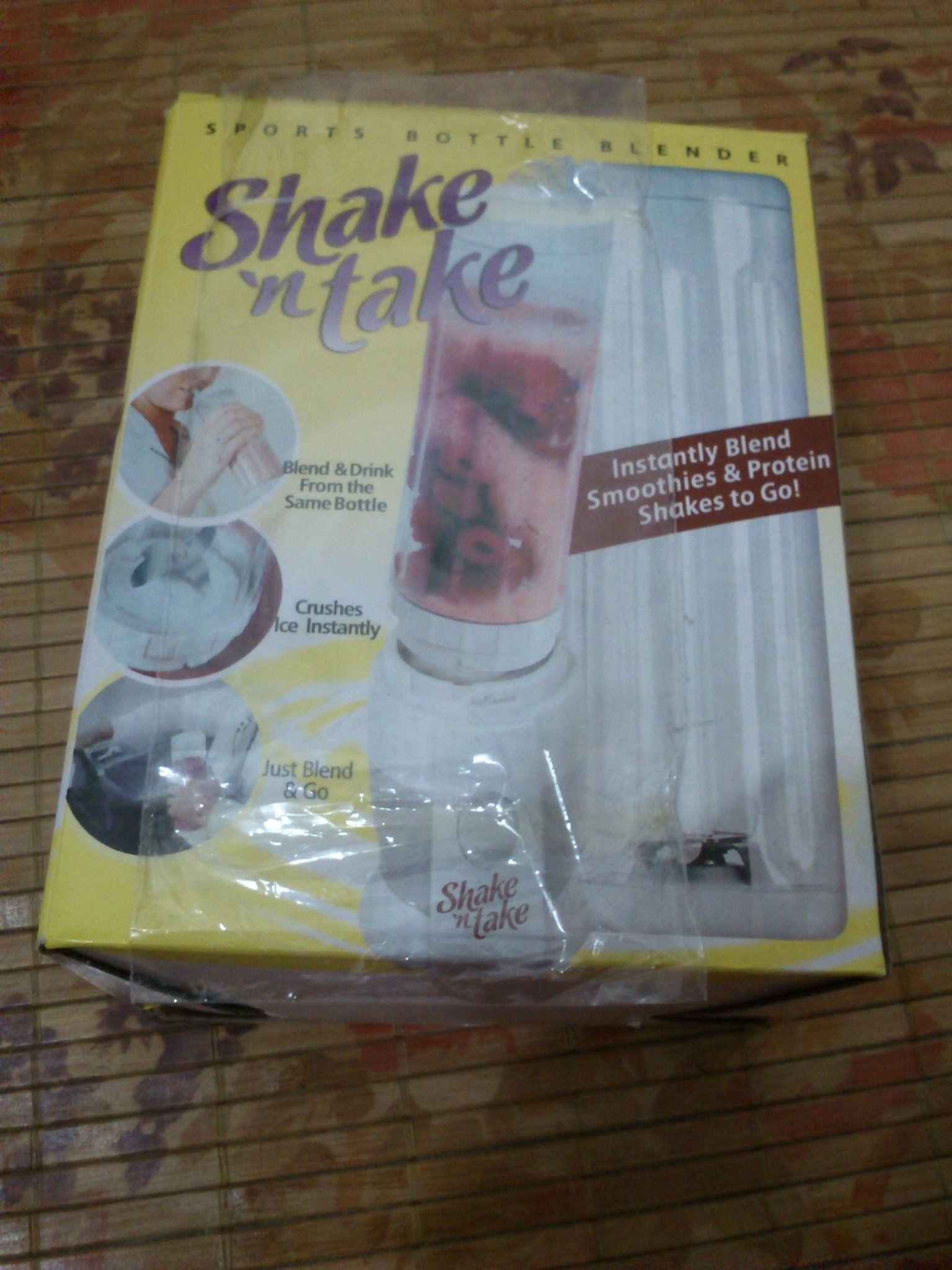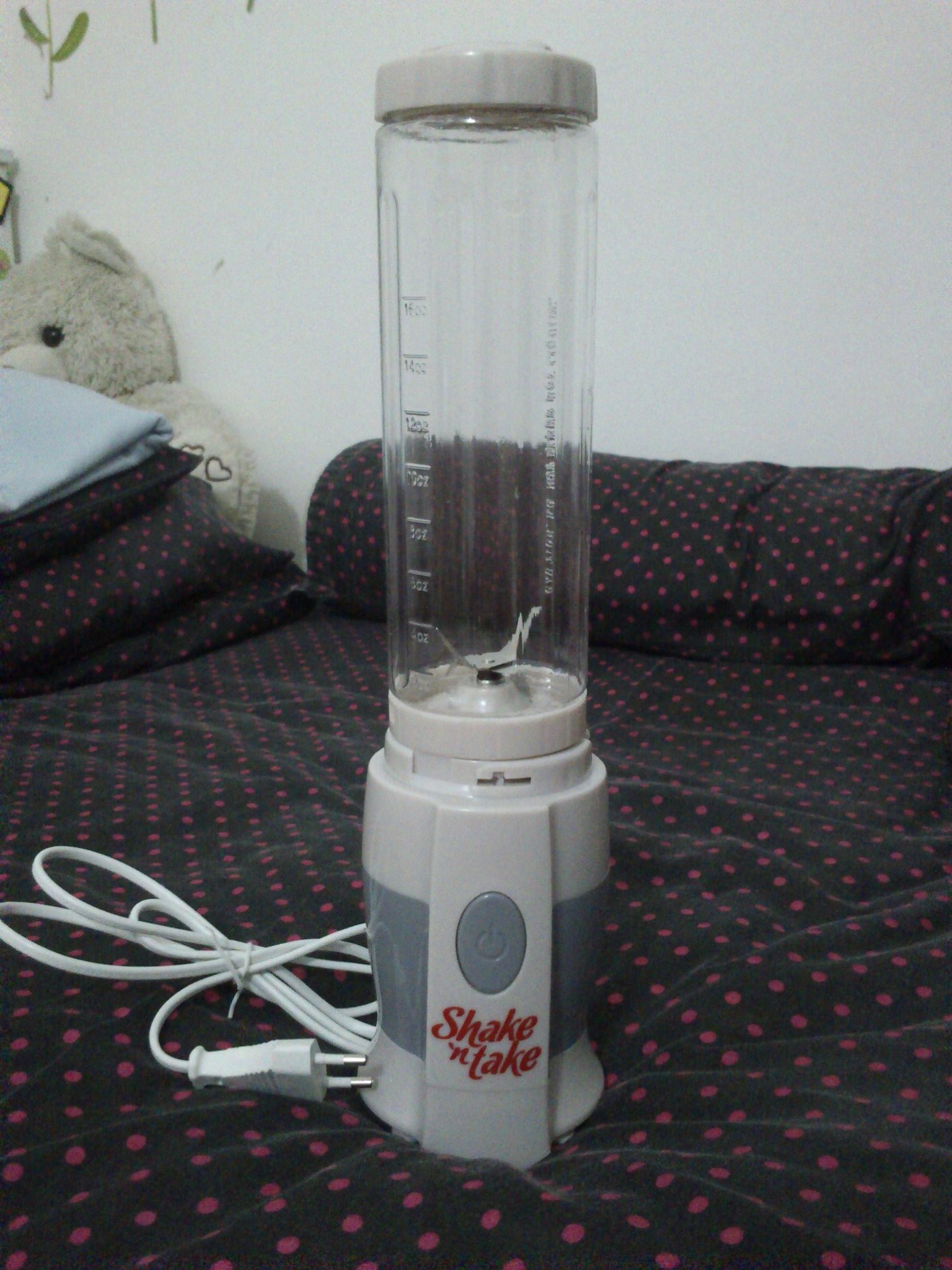 Kecik & comel je. Mula-mula bland, pastu cabut dan bole minum terus. Bekas blander tu macam tumbler je. Suka..sebab tak payah nak transfer masuk gelas lain. =P (Gile pemalas!)
Sesuai untuk surirumah-surirumah yang sibuk nak ke pejabat awal-awal pagi menyediakan breakfast.
Okay, memandangkan shaker dah sampai, so aku dengan terujanya nak rasmi la shaker baru ni.
Gigih google resepi milkshake..last-last dapat jugak try!
Lets, checkidout~ =')
Multipurpose = shaker blander + tumbler
Ingredients :
1) Biskut Oreo
2) Fresh milk
3) Vanilla ice cream
4) Epal (sukahati nak masuk ke tak)
5) Ais kiub secukup rasa.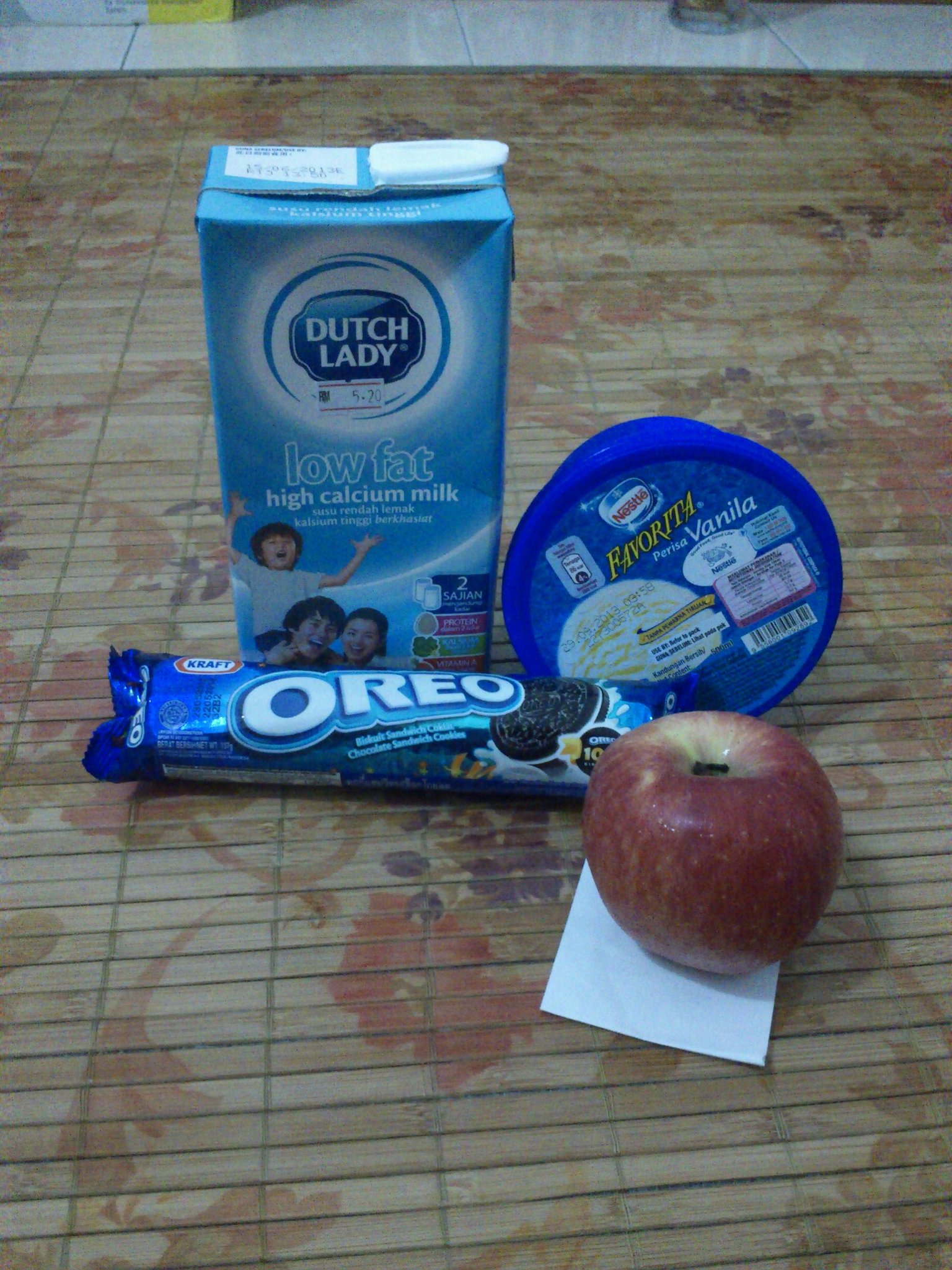 The blue team with cik apple.
Bland kesemua bahan di atas sesedap rasa. Pastu bole minum sampai kenyang. =)
Kalo nak tukar perisa, silakan.. contoh, perisa strawberi : beli ais krim strawberi, susu strawberi, buah strawberi, pastu blandkan saja. =) Kalo tamo masuk buah pun bole, sedap jugak!
Senangkan? Enjoyyyyy~
Derr, bila la berat badan ni nak turun? Napsu makan memang membuak-buak. (-.-')